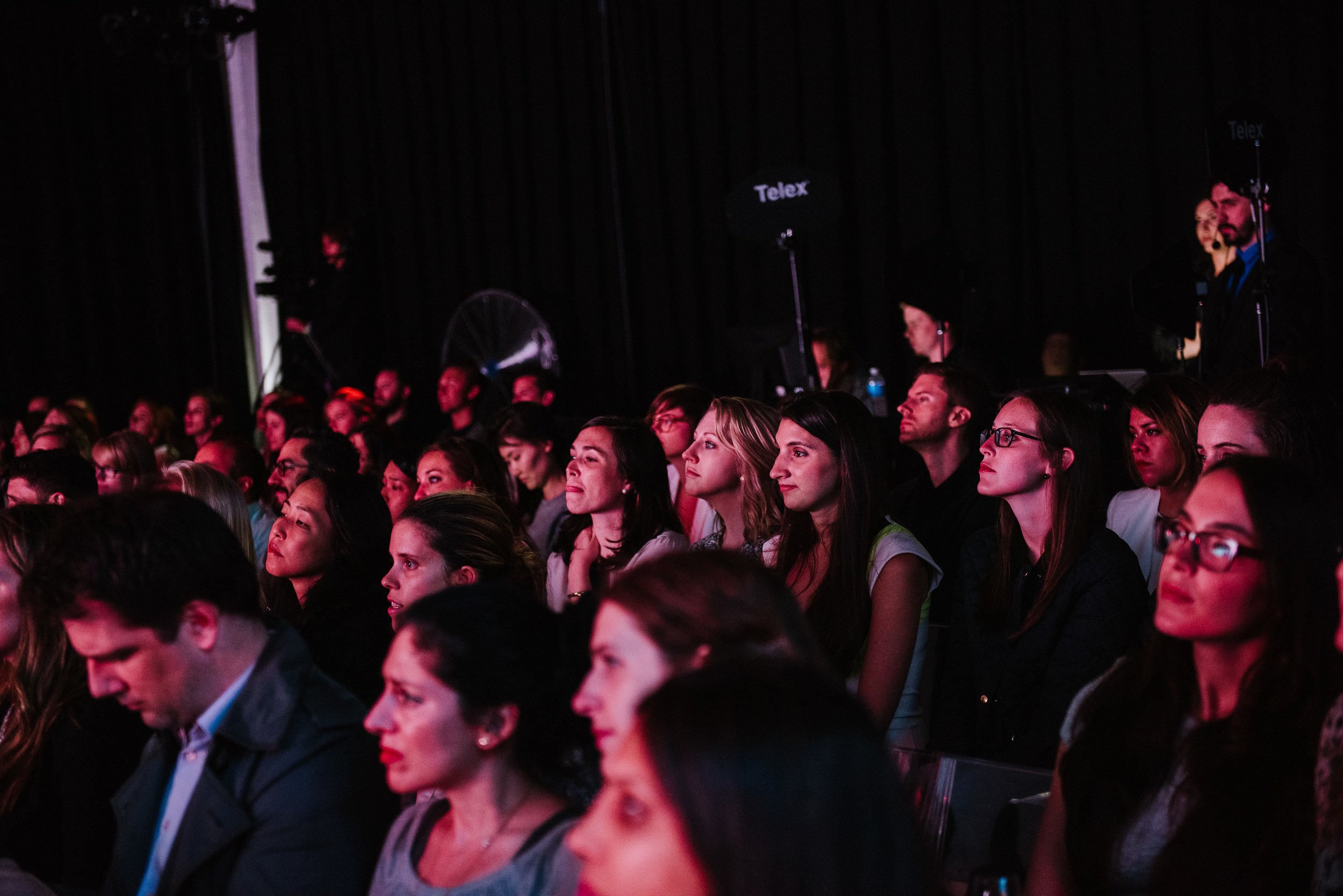 Her Brain On Digital is an event for Refinery29's consumer insights studies. This year's presentation focused on the unique way millennial women use technology to be speedier, more efficient, and most importantly, happier.

The art direction for the event evoked circuitry, connectivity and glowing lights to convey the concept.

An interactive digital installation at the entrance welcomed guests with quotes from the participants of the research. As a takeaway, we designed a booklet with the collected data that featured portraits of the women from the study.

Role
Art Direction / Design
—
Photography
Maciek Jasik
—