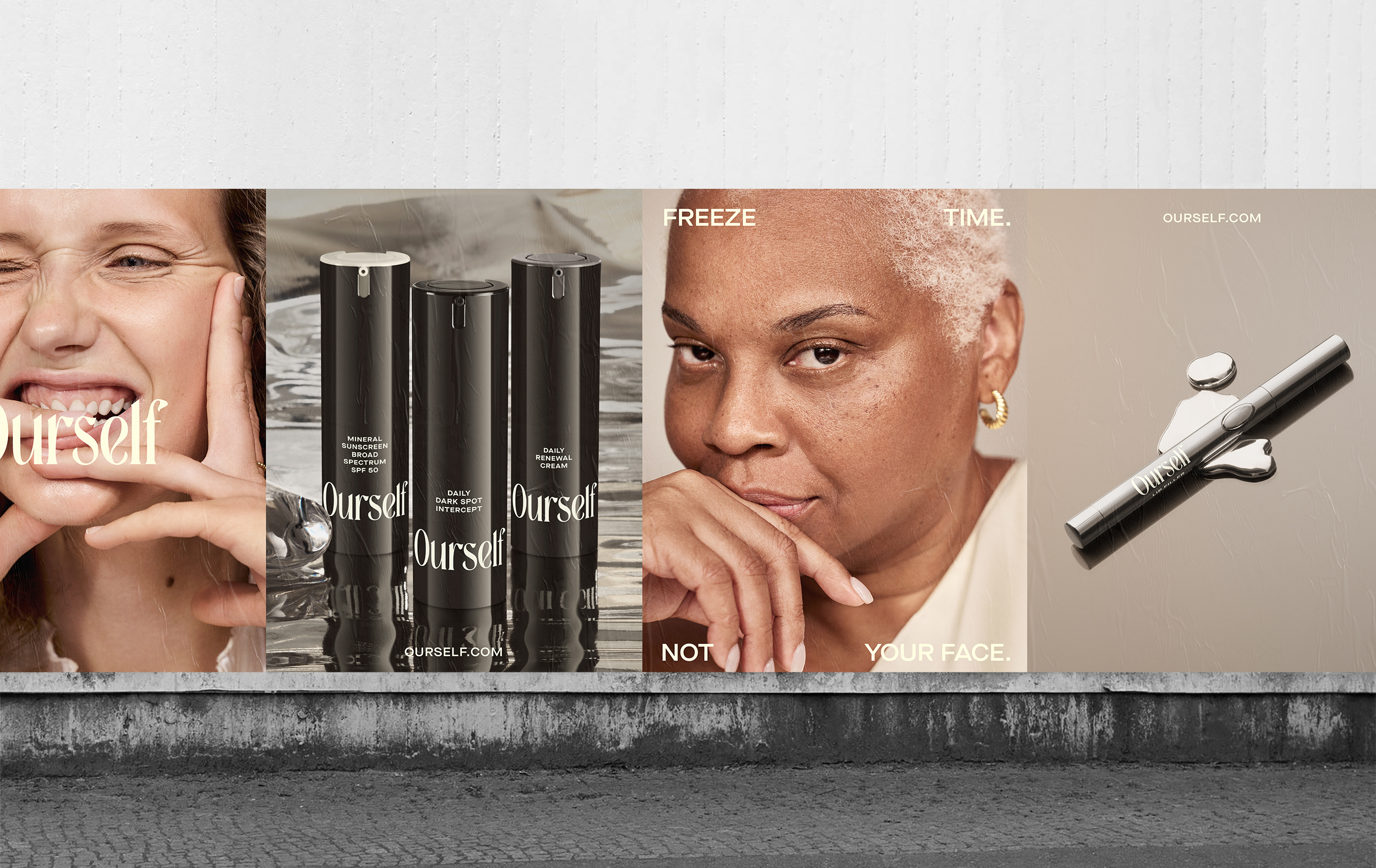 Ourself is a scientific breakthrough that offers an alternative to injections and fillers, from the comfort of your own home. Injections and fillers don't actually make us look younger, but rather leave our face stiff, transforming us into someone we don't even recognize. This brand brings together groundbreaking product innovation and this emotional desire to recognize yourself as you age—hence the name—Ourself.

For the launch, we photographed the models mid-expression to capture the natural beauty and fluidity that you retain from using the products.

As a "secret weapon" in your beauty routine, we chose a gunmetal finish for the packaging and kept the sense of movement in the product photography with metallic textures that always felt malleable.

This theme also carried through into the brand graphic, an amorphous ring shape that appears on secondary packaging and photo props.

Lastly, the wordmark was crafted to feel timeless and elegant while the type system is simple and modern.